Education in the Countryside (Kemere Kocho)
(This Project was closed in 2017 and handed over to the Government.)
The rural poverty rate is significantly higher than that in the city.
The countryside lacks children rights especially in the area of equal opportunities in education.
To give affected children the best education possible, a kindergarten was built by Ethiopia Arise about 300 km south of Addis Ababa in the village of Kocho / Hawassa with three classrooms for a total of 100 children.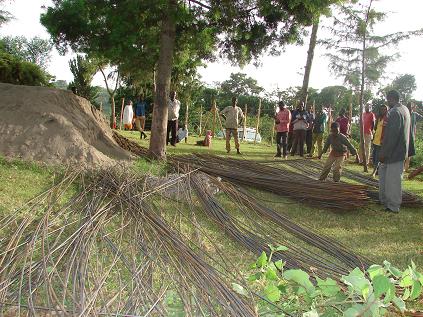 Now the village children, who are about three miles away from the nearest overcrowded school life (approximately 80-100 children per class), can go to the kindergarten and later go to the planned elementary school.
For this purpose, the community has acquired a property that has been made available to EA.
With the support of its partners, Ethiopia Arise could carry the financial load and was able to take over the construction management.
The inauguration of the village school has taken place on 5th of November 2014.

The Village school has been inaugurated on 5th of November 2014:
Inauguration of the new playground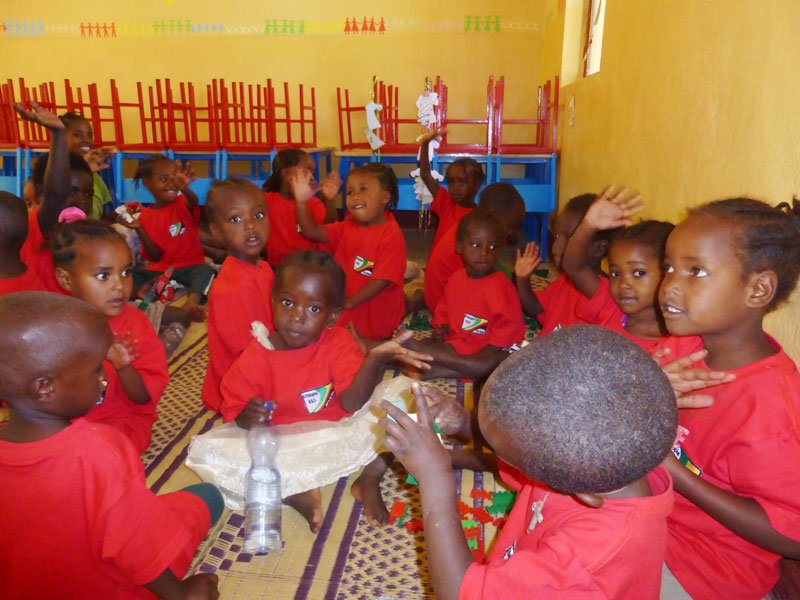 The little ones in the classroom
Our guests from the neighbourhoods
Oration and addresses of inauguration